Bek Lover has an almost daily talkshow about all the major headlines, current events, and buzzard news. Bek Lover, also hosts some of the most interesting people on Earth, celebrities, former criminals, survivors of all kinds of horrors, people who escaped North Korea, very successful individuals and much more. Real people, their stories and amazing conversations that inspire people to never give up! If you love Joe Rogan, Joey Diaz, Valuetainment and other great podcasts, check out this fast growing podcast. Maybe one of the most underrated podcasts in existence. Bek Lover's motto is, " No matter what You have been through, you can always make a Come Back! Show is also available to watch on Youtube. Simple Search, Bek Lover and The Come Back Team. Follow Bek Lover @beklovernyc on Instagram.
Episodes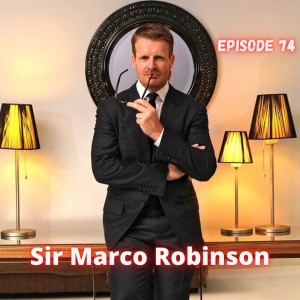 Wednesday Apr 21, 2021
Wednesday Apr 21, 2021
Sir Marco Robinson, is the most interesting man alive. Marco Robinson is the creator of the prime tv show "Get a House for Free" on Channel 4 TV Station in the UK, a number 1 bestselling, an award winning entrepreneur Knighted philanthropist; Marco Robinson was also given the honorary title of Dato' Seri (knighthood) for his work with charity particularly in helping the blind in Malaysia be allowed guide dogs to be allowed into the country. This initiative started with the successful short documentary "Are You Blind" attracting over 15 million viewers on Facebook and YouTube.
He is also starring in his first movie "Legacy of Lies" a stunning Spy Thriller.
Links to other platforms (The Comeback Team):